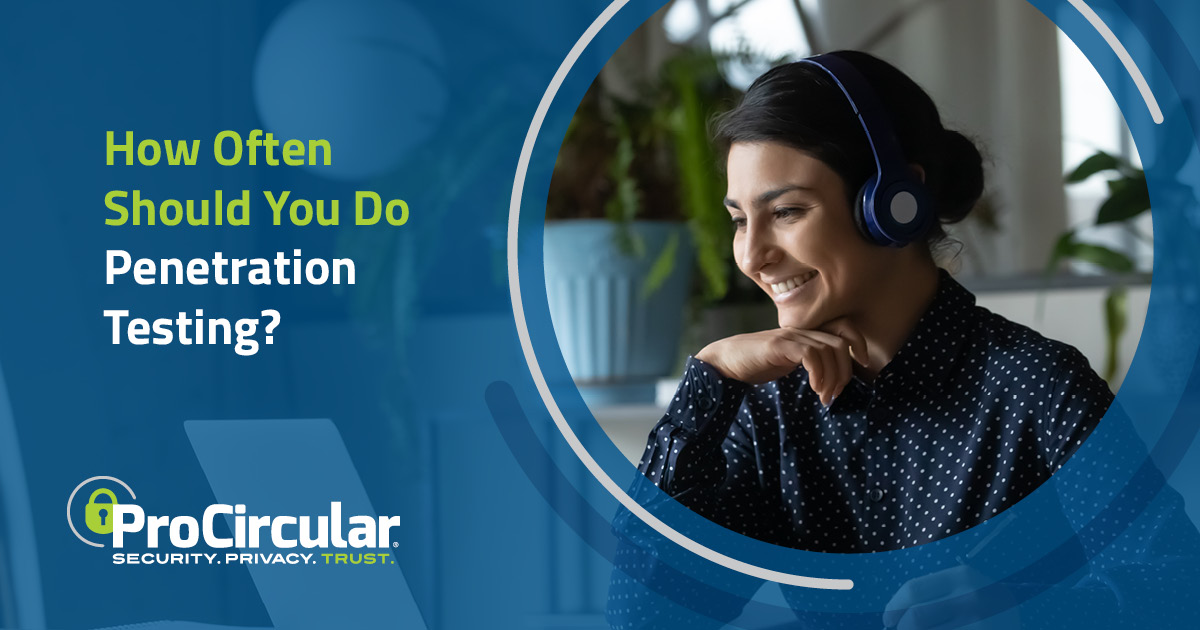 A penetration test evaluates your external and internal networks from the perspective of a hacker and assesses the likelihood and impact of potential attacks.

Our cybersecurity experts at ProCircular recommend conducting External and Internal Penetration Testing at least once every year. Immediately after the penetration test, we'll provide guidance to help you address critical and high-severity vulnerabilities. Over the following months, resolve lower-priority insecurities and recheck problem areas to prepare for the next annual test.
Why You Should Be Pen Testing Annually
In a perfect world, our experts would retest after any network adjustment or discovery of a new vulnerability within a cybersecurity system. In reality, penetration testing requires time and resources, so we use the results of each test for as long as they reliably represent the network security. The yearly cadence gives an organization enough time to implement the recommendations from the previous engagement while staying reasonably up-to-date on new attack vectors as they hit the cybersecurity landscape.
ProCircular's penetration testers have the experience and technical expertise to help you understand exactly what each finding entails, and what it will take to seal that gap. Annual pen testing allows you to develop a clearer picture of your network year over year.